Use Quick Eval!
Quick Eval will help you distinguish the assignment submissions that have not yet been graded. If a student resubmits an online assignment and it needs to be graded, it will also show up in Quick Eval. 
To Access Quick Eval: From the Brightspace home page (not a course home page), look for the Quick Eval link from the main navigation bar.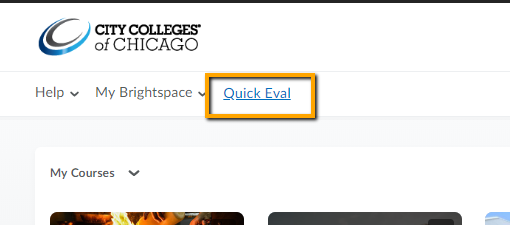 Note
Quick Eval is global. It shows all submissions from all classes that you haven't evaluated, yet. Use sort and filter to narrow and organize unevaluated online submissions.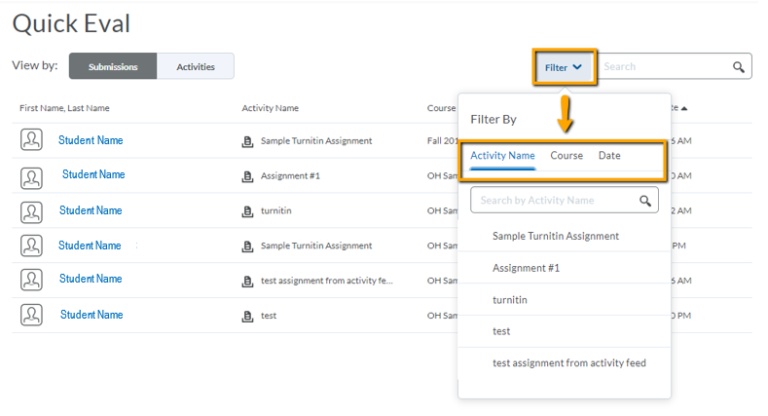 Alternatively in your course, you may look at the Updates widget on your course homepage or use the Assignment tool.
In the Assignment tool, these items are listed:
Assignment name
Number of learners who have completed the assignment
Number of learners who have been evaluated
Number of learners who have had feedback published
Go to the Assignment Tool