Log into Brightspace and access the course you want to link with McGraw Hill Connect
Click on Content on the navbar
Add a new module called" Connect" (or whatever you choose to call it) where students will access the Connect link
In the new module, click on the Existing Activities buttonand select External Learning Tools from the dropdown
In the pop-up select McGraw Hill Connect Launch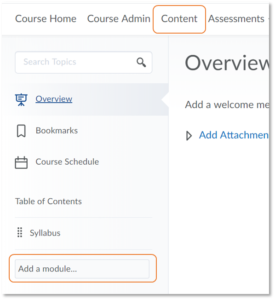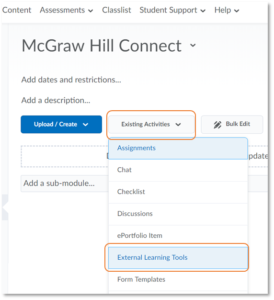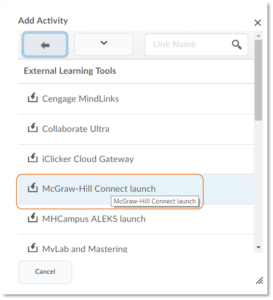 6. Once the Launch link appears, click on it to select the textbook you are using for the course, and continue through the McGrawh Hill prompts.
If you have never used McGraw Hill Connect and need support with creating or building out your course in Connect, please contact your McGraw Hill representative.