If you would like an extra credit item in your Grades, do this!
When editing a grade item, go to Grading in the Properties tab. Select BONUS for extra credit.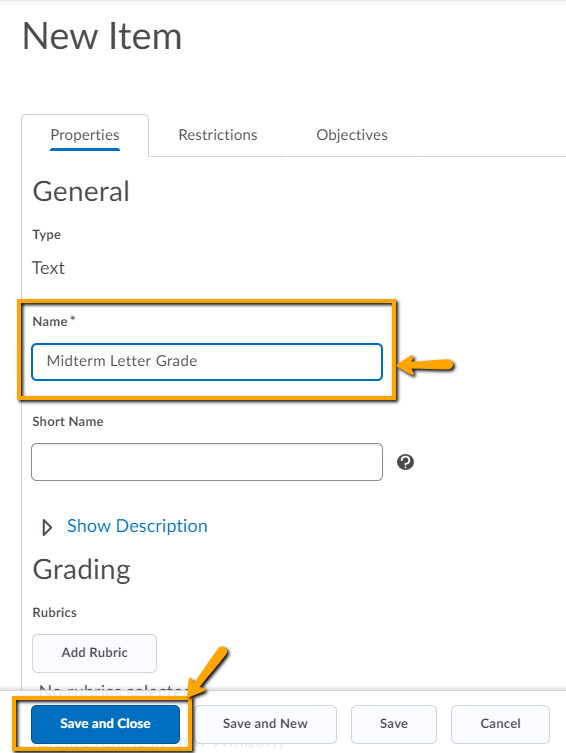 Note
Can Exceed is the grading option you choose when you may wish to assign more points than the value of the assignment.