Note
If your classes do not appear in your my.ccc.edu-Faculty Center, contact your department chair.
If your classes appear in your my.ccc.edu faculty center but not in Brightspace, please submit a ticket to the CCC Helpdesk.
To view your Brightspace courses, you must be logged into Brightspace at brightspace.ccc.edu. 
All the courses are organized by term. Tap on a term tab to view your courses for each semester.
A list of all your courses can be found under the waffle icon at the top of the screen.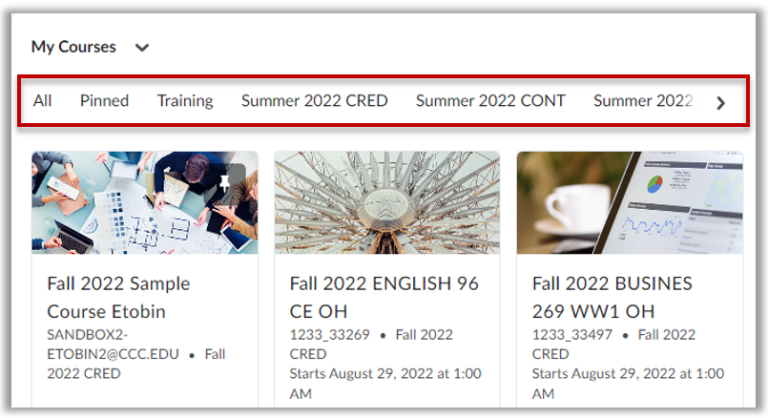 New courses may not get "pinned" automatically. To locate a list of all your courses:
1.  Click on the waffle icon at the top of the screen
2.  If you don't see it in the list, search for the name or click "Search All courses" at the bottom
3.  You can click the "pin" icon to pin or unpin the courses to your homepage