Use Quiz Generators to bulk import your quiz questions that are in your Word document.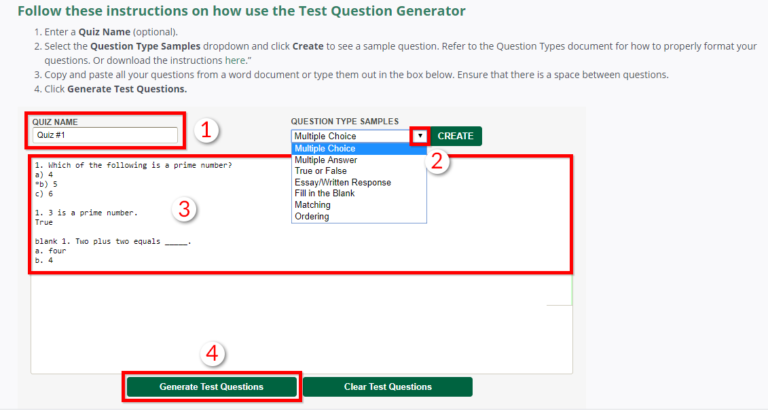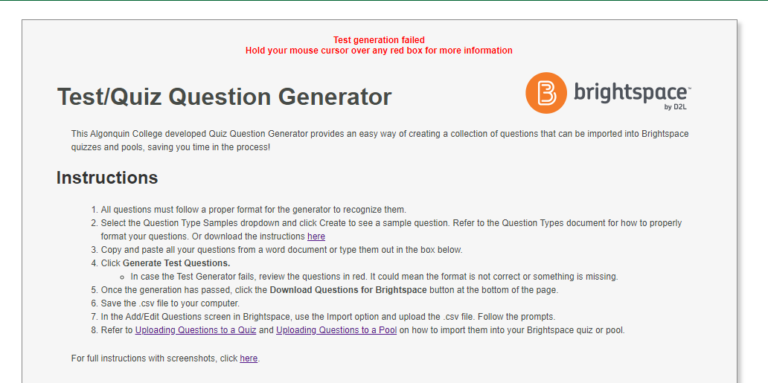 If you get the following error message when you generate your test questions.
Simply scroll down and hover over the questions in red, the system will alert you as to what is wrong with the question format.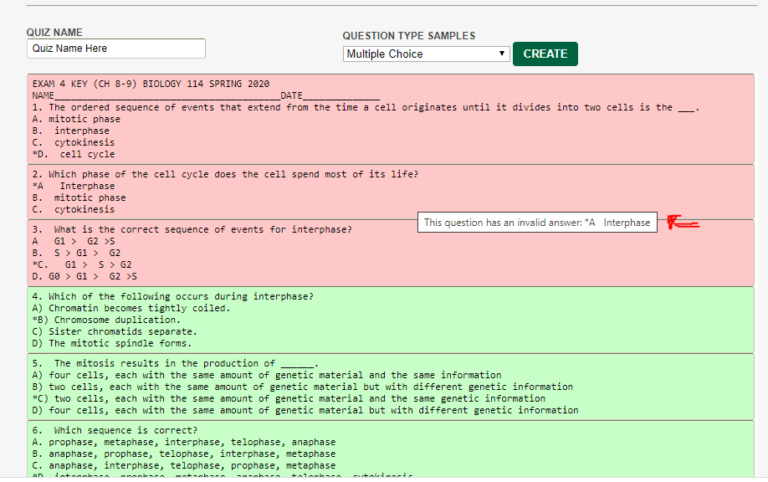 Upload the generated quiz file into your BrightSpace course
Follow the steps below:
– Click on Assessments > Quizzes
– Click on New Quiz
– Name Quiz and scroll down
– Click on Add/Edit Questions
– Click on the drop down arrow next to the import option and select "Upload File"
A window will pop up, click on browse files to find the test question file or simply drag and drop the test file.