Besides the district-wide resources, check with your home campus' IT or Dean of Instruction Offices for campus specefic resources. 
Loaner Laptop

In case you or your students need a "hot spot" or laptop

IPADs/Surface Pros?

contact your home campus IT

Contact your CCC Library for:

E-books
Open Educational Resources(OER)

VPN – Request to gain access to CCC resources like HR.
Brightspace is a virtual learning environment and course management system designed to fully support online courses and to enhance face to face courses through a host of tools such as discussion boards and online quizzes and the sharing of documents, videos, or other interactive content. Brightspace also provides integrations with many of the online course content platforms and resources instructors may wish to use in their classes. Brightspace allows students to submit assignments online and to view their grades. With the Mobile Learn app, students can participate in classroom activities from their mobile devices.
All students and faculty have Brightspace accounts and can logon with their CCC username and password at Brightspace.ccc.edu or through My.CCC.edu.
All courses taught at CCC automatically have a corresponding Brightspace course and all students and the instructor are automatically enrolled.

Zoom
Zoom web conferencing software is available to all CCC student, faculty, and staff. Zoom features include:
Ability to record meetings
Ability to share your screen
Audio/Video conferencing
Meetings with people both within and outside of City Colleges
Advanced features like break-out rooms, a collaborative white board, and real-time polling
For more information, view the Condensed Guide to Educating Through Zoom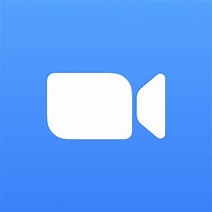 VoiceThread
Do you know about Voicethread? VoiceThread is an interactive, collaborative, web-based tool that that allows user to communicate through images, audio recordings, videos, and text. People can use VoiceThread to set up a discussion board, record a lecture, or show images. Users can add text, audio, or video comments to a VoiceThread, so students can ask questions at a specific point in a lecture or respond to discussion prompts. In addition, instructors can have students create their own VoiceThread presentations as part of an assignment.
Voicethread is integrated into Brightspace (Existing Activities > External Learning Tools) and you can even pull in a Zoom meeting recording directly from the platform? Learn more here and here.

Turnitin
Turnitin is a plagiarism detection software and grading tool available to all CCC faculty. Turnitin is not just a plagiarism deterrent, use of the software can actually improve student outcomes by teaching students how to work with sources and to improve paraphrasing and quoting skills.     
TurnItIn makes it easier for faculty to collect, organize, comment on and grade papers. TurnItIn makes it easier for students to self-assess and self-monitor.    
Submissions are date and time-stamped
Faculty comments and grades are viewable 24/7
Rubrics may be included, which makes clear the expectations for each assignment.
TurnItIn is integrated with TurnItIn is integrated with Brightspace. Students may submit their assignments and the instructor's grades and comments appear in the students grade book.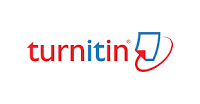 Respondus Lockdown Browser
Respondus Lockdown Browser and Monitor are now available in all Brightspace courses as optional settings when creating Brightspace Quizzes. For more information visit:
*Please note, Respondus lockdown browser is not yet supported for students using Chromebooks. The company is looking to add support for Chromebooks this fall but no firm date has been given.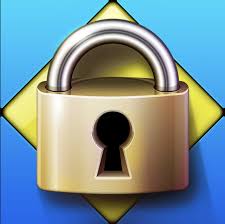 Microsoft 365 (formerly Office 365)
Office 365 is now Microsoft 365. Designed to help you achieve more with innovative Office apps, intelligent cloud services, and world-class security.
Get a Free Copy of Microsoft Office
All City Colleges of Chicago students and employees are eligible for a free copy of Microsoft Office for Windows or Mac for their desktop, phone and/or tablet.
A cloud storage, file hosting service that allows users to sync files and later access them from a web browser or mobile device.
| | |
| --- | --- |
| | A graphical word processing program that allow the users to type and save documents. Similar to other word processors, it has helpful tools to make documents. |
| | A spreadsheet application with features to perform calculation, graphing tools, pivot tables, and a macro programming language called Visual Basic for Applications. |
| | A slide show presentation program that allows users to create an electronic presentation.  The features include graphics, special effects, video and kiosk films, and voice recording. |
| | A computer program for free-form information gathering and multi-user collaboration. It gathers users' notes (handwritten or typed), drawings, screen clippings and audio commentaries. |
| | A cloud storage, file hosting service that allows users to sync files and later access them from a web browser or mobile device. |
| | A collaboration hub for teamwork. It connects: chat and threaded conversations, meetings & video conferencing, calling, content collaboration with the power of Microsoft 365 applications. |
Office 365 Additional Applications
Office Delve:
Delve focus on the Office 365 information that is interesting to you.  It remembers the title of documents and where you have stored recent documents.
Office Video:
Video is an Intranet website that allows people to post and view videos in CCC environment.  It is a great place to share CCC related information such as presentations, training sessions, and meetings.
Overview Link
Office OneNote Class Notebook:
OneNote Class Notebook allows you to set up OneNote for your class.  Teachers can create three type of sub-notebooks:  Student Notebooks, Content Library, and Collaboration Space.
Overview Link
Office Skype:
Skype allows you to meet online using audio, video, and screen sharing.
Overview Link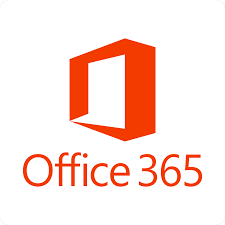 Navigate
Navigate will provide a personalized Care Team to each student made up of an advisor, faculty, and other specifically assigned staff from the Transfer Center Financial Aid Office, Career Services, and Student Activities – making it easier to know exactly where to go for help when needed.
Navigate replaces GradesFirst. It is a communication and retention tool which facilitates the identification of students who may be at-risk academically and the coordination of student services to assist these students.
Help guides can be found at www.ccc.edu/navigate.
If you have any questions about Navigate, please contact the implementation team at navigate@ccc.edu.

My.ccc.edu
is CCC's online portal for students, faculty, and staff. The portal provides single sign-on to Outlook email, is CCC's online portal for students, faculty, and staff. The portal provides single sign-on to Outlook email, Brightspace, remote library access, Navigate, and Campus Solutions.
---
Faculty
Through my.ccc.edu faculty can:
View schedules and class rosters

Enter NSWs, midterm and final grades
---
Students
General course schedules and catalog descriptions

Mid-term and Final grades

Financial aid status and balance

Personalized schedules

Academic history or unofficial transcript

Class status-enrolled, dropped, withdrawn, or deleted

Plus enroll in or drop a class.
---
Staff
Staff can use the portal to access CCC online resources that include HR, email, and the online Office suite.
A SMART Board is an interactive whiteboard, designed for engaging students and delivering unique, interactive presentations. Users can annotate over documents and websites with digital ink and can save notes for later or use with the SMART Notebook software.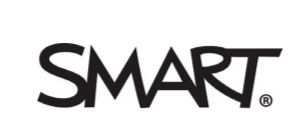 Clickers (student response systems) are a great way to actively engage students and check students' level of understanding of class content. Faculty can convert PowerPoint presentations into interactive activities or create an impromptu interactive presentation.