If a student forgot to submit their quiz, you can submit it on their behalf. Below are step by step instructions:
1. Go to Assessments-> Quizzes


2. Click the drop down arrow next to the Quiz name and choose Grade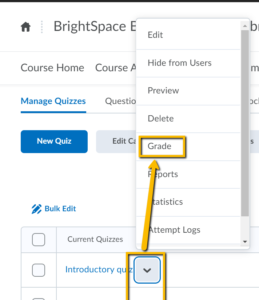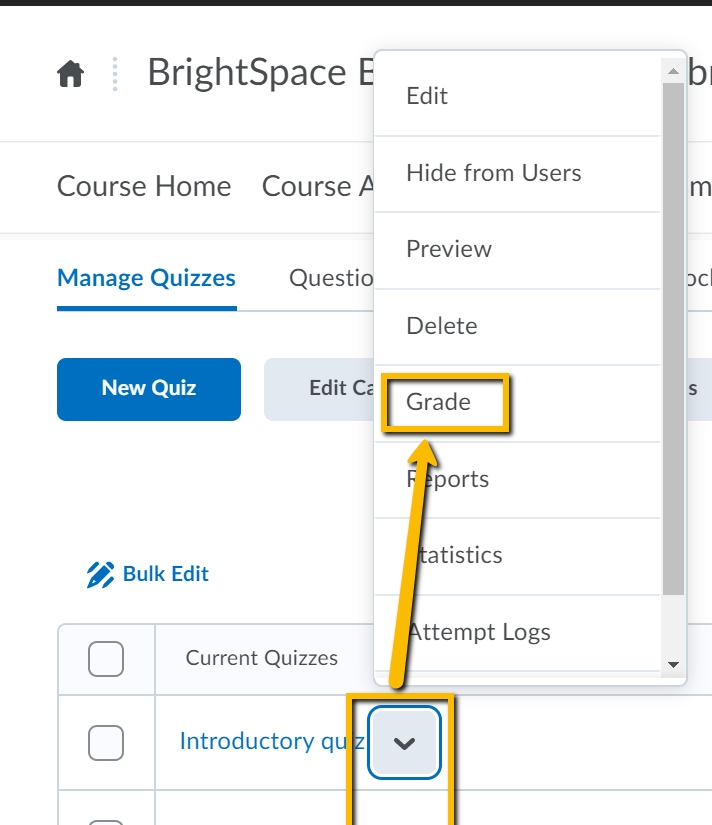 3. Click Show Search Options to access the menu.


4. In the Restrict to dropdown menu, select "Users with attempts in progress".


5. Click on the search icon (magnified glass in the "Search For" field).


6. Scroll down to view the list of students with quizzes in progress.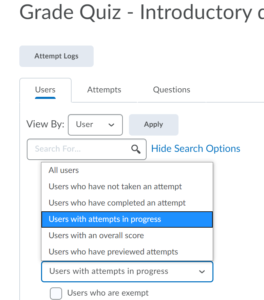 7. When viewing the list of students with attempts in progress, click on the icon that looks like two people to "enter the quiz as user"


8. In the confirmation window, select Yes.


9. Scroll to the bottom of the student's quiz and click Submit and Submit again.

Recently updated articles