There are several ways you can give students access to view their groups:
OPTION 1:   Request from your TIS or cohelpdesk@ccc.edu to add the Groups tool link to your navbar
OPTION 2:   Add the link to the Groups tool to Content. 
Go to Course Admin > Groups, then copy the URL
Then go to Content and open the module where you want to post it and click Upload/Create > Create a Link and paste the URL there.
OPTION 3:   Students can view the groups from the Classlist.
Go to the Classlist and click on the dropdown menu next to their name.
Select "View Group Enrollments" to see the list of groups they are enrolled in.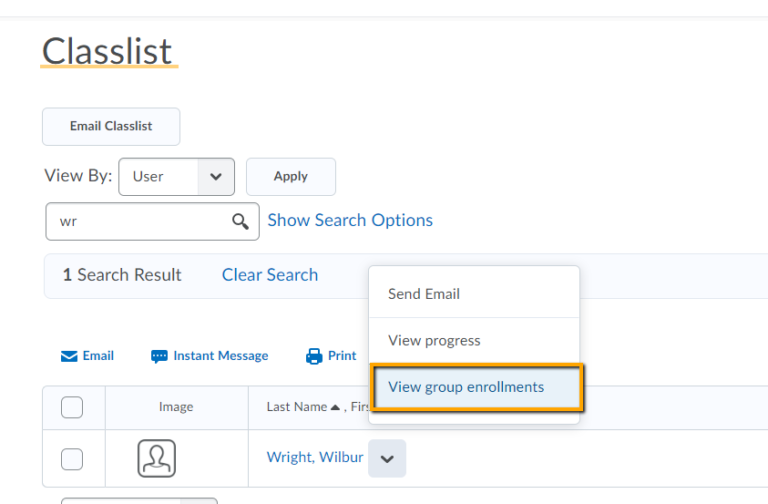 If you created a self-enrollment group, you can create a link to the group in Content, Announcements or anywhere you have the HTML Editor to add Quick Links (see below) so students can enroll in the group of their choosing. They can also do this if you post a link to Groups using Option 2 above.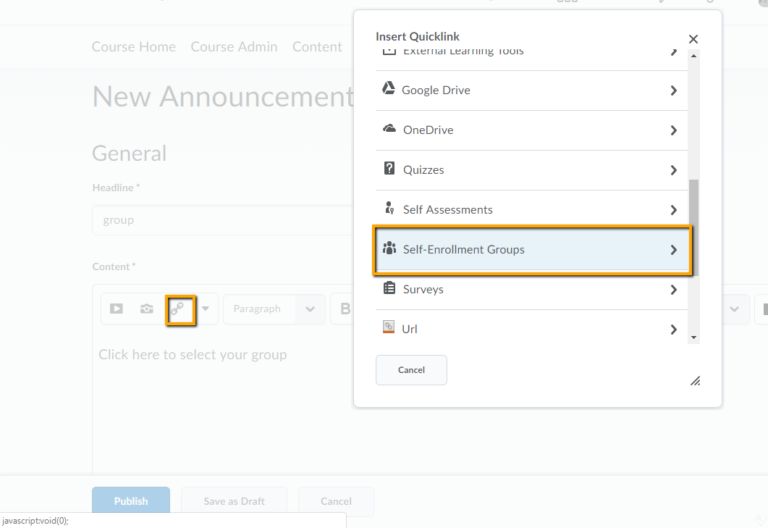 Note
To use the Self Enroll Groups, one of your course groups must be Self Enroll.