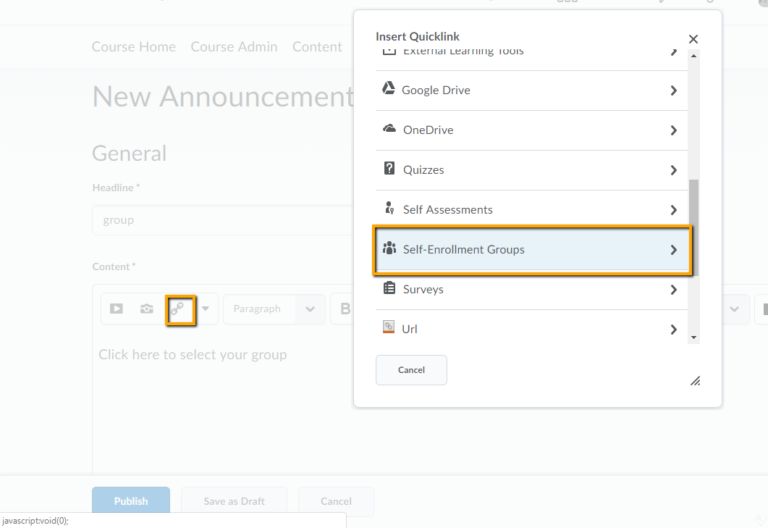 Note
To use the Self Enroll Groups, one of your course groups must be Self Enroll.
Students will to link to all their groups and group tools.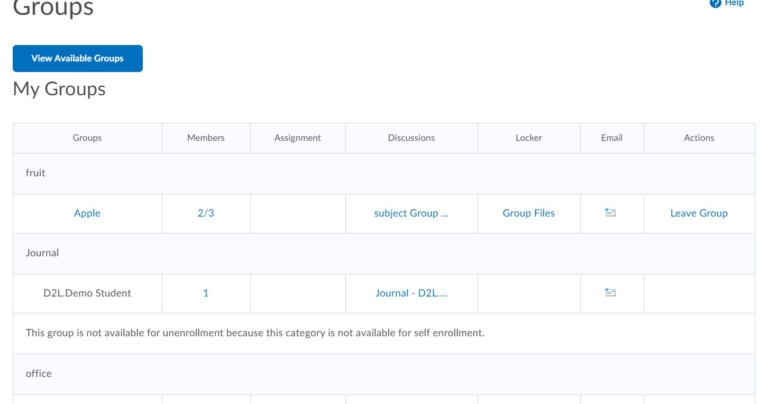 OR
Direct your students to go to the Classlist and click on the context menu next to their name.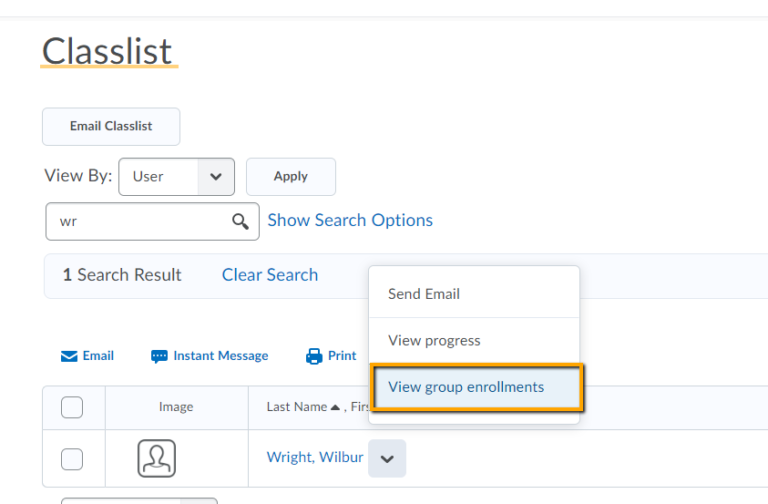 Note
The students will be only able to view their groups.