As an instructor, you are able to add Video Note within your course content areas through the HTML Editor.
Create and insert a video note in HTML Editor 
In the HTML Editor, click 

Insert Stuff

(the arrow icon in the first position)

 

Click 

Video Note

.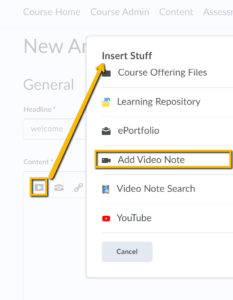 Choose either to Record Webcam Video or Upload File.
If you select Record Webcam Video, follow the prompts.
Note
You will need to allow Brightspace to access your microphone and camera.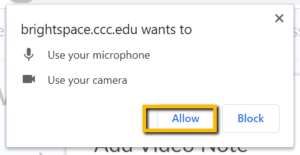 Note
You may wish to Automatically generate captions from here.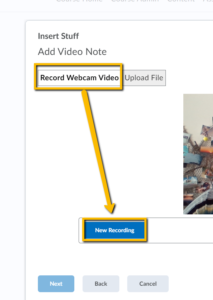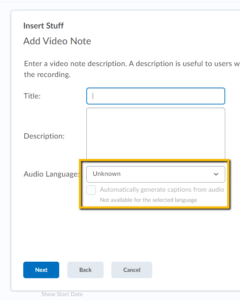 If you select Upload File, do the following: 
Click 

Choose File

 and select the locally saved file you want to upload.

Note: You can only upload MP4, FLV, F4V, or MOV files that are less than 5.00 MB in size.

Click 

Next

, and enter a title and description.

 

Click 

Next

, and then 

Insert

.